*CALCOASTHOMES.COM is a Newsletter Featuring Fine and Affordable Properties with information supplied by licensed Realtors
KIRSTEN KNORR WITH SEVEN GABLES REAL ESTATE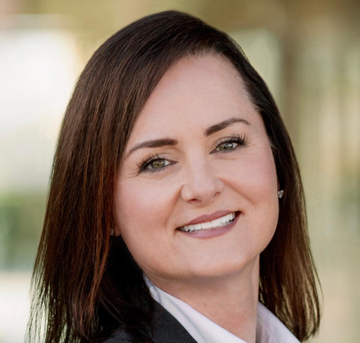 Call Kirsten For All Your Real Estate Needs At: (714) 907-3007
Kirsten's Website Is: http://www.kirstenknorr.com
Kirsten's E-Mail Address Is: kirstenk@sevengables.com
Kirsten's DRE License Is: 02025657
Kirsten is a Huntington Beach local who takes an above-and-beyond approach to serving her real estate clients and her community. Kirsten's experience as a Realtor combined with a 22-year career in marketing at a Fortune 500 company shines through in how she handles her real estate business. Her methods to ensure consistent and thorough communication with her clients, and her ability to project manage all aspects of her transactions are incomparable. Being highly knowledgeable in effective marketing strategies serves her clients well, as she fully utilizes the Seven Gables marketing team to get her clients' homes maximum exposure to attract buyers. Perhaps even more important is Kirsten's ability to truly listen with a kind and empathetic ear, allowing her to clearly understand clients' concerns, preferences, and goals. Simply put, Kirsten puts her clients' interests first. These attributes are consistently mentioned in the many testimonials she has received from very happy clients. Kirsten understands that buying or selling a home can be a complicated task for just about anyone. But she has chosen to specialize in helping our aging population with their real estate needs because she sees that it is often overwhelming for Senior Citizens. She is a Senior Real Estate Specialist who not only excels in this niche but strives to be the consultant that walks her clients and their families through the process with genuine sensitivity to physical and emotional aspects that are frequently involved. Her desire to help people is also evident in her time off. During her husband's career as a police officer, she founded and continues to co-lead a spousal support group for the Huntington Beach Police Department, and has been a supporter of the Huntington Beach Police and Community Foundation. Kirsten also helps to organize and deliver food donations to a local Huntington Beach charity, Robyne's Nest, that aids at-risk or homeless teens so they can stay in school and have support they need to become successful adults.
My Listing:

6331 Balmoral Drive -
Huntington Beach
SEVEN GABLES
REAL ESTATE
SALE PENDING WITH 7 OFFERS
Whether you're looking to downsize or you've been searching for the perfect starter Home, say hello to this Coral Shores 3 Bedroom, 2 Bathroom Property. Ideally nestled into the tract and walking/biking distance to Central Park, Bolsa Chica Wetlands, beautiful beaches, convenient shopping and dining, and Hope View Elementary School in the Neighborhood. There's a recently painted exterior and newer front landscaping, scraped ceilings, fresh interior paint and hardware, vinyl floors all around, stylish bathroom vanities, newer windows and brand new window coverings.

Enjoy Your Approximately 1,040 Square Feet Of Living Area To Make It Your Own Canvas!!!!
Offered at: $950,000

Proudly Presented By:
Kirsten Knorr -
Cellular: (714) 907-3007
Website: http://www.kirstenknorr.com
E-Mail: kirstenk@sevengables.com
PLEASE BE SURE TO MENTION TO KIRSTEN THAT YOU SAW HER WEBPAGE ON CALCOASTHOMES.COM!!!!!